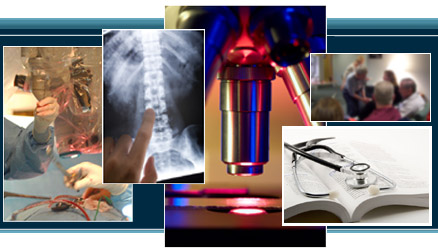 Board of Directors

Craig Gatto, Ph.D.
Keith Kattner, D.O.
Ann Stroink, M.D.
David Wochner, J.D.
Staff



Jennifer Troyanovich
Executive Director
1015 South Mercer Avenue ● Bloomington, Illinois 61701 ● Toll Free 800.997-CINF ● Telephone 309.663.1522 ● Facsimile 309.663.2344
History



The Central Illinois Neuroscience Foundation was established in 1996 by local neurologists, neurosurgeons, neuroradiologists and neuroscientists for the purpose of enhancing neuro healthcare through education and research.

The Founders focused their efforts on researching mechanisms, finding treatments, and educating physicians and patients about acute stroke. In collaboration with Illinois State University, CINF investigators established an active preclinical research laboratory. With the help of local medical centers, CINF introduced cutting-edge acute stroke interventions, giving patients, families and physicians tools and hope for meaningful recovery. CINF physicians, nurses and allied health professionals volunteered to educate community members about the warning signs and risk factors for stroke, which led to a greater number of patients seeking immediate treatment in the local emergency rooms.

Since that time, CINF has expanded its research and education programs to include continuing medical education, graduate medical education, an active stroke and brain injury support group, and a flourishing research program focused on stroke and spinal cord injury, as well as advances in pain management, neurology, and neurosurgery.


Celebrating 20 Years of
Enhancing Neuro Healthcare
Through Education and Research